During this time when we are all staying at home, a resurgence of family breakfasts, lunches and dinners are taking place. In fact, cooking up a delicious meal and enjoying the said meal together around a dining table helps ease the anxiety and upholds a sense of calm, fellowship and solidarity. One dish that you can never go wrong with is fried rice. With so many different flavour combinations and ingredients, there is no end to the many variations of fried rice one can come up with. We are here to help you get started on these five easy and delicious fried rice recipes that flavourfully make use of distinct ingredients. So, get your aprons on and whip up an amazing fried rice dish for your family!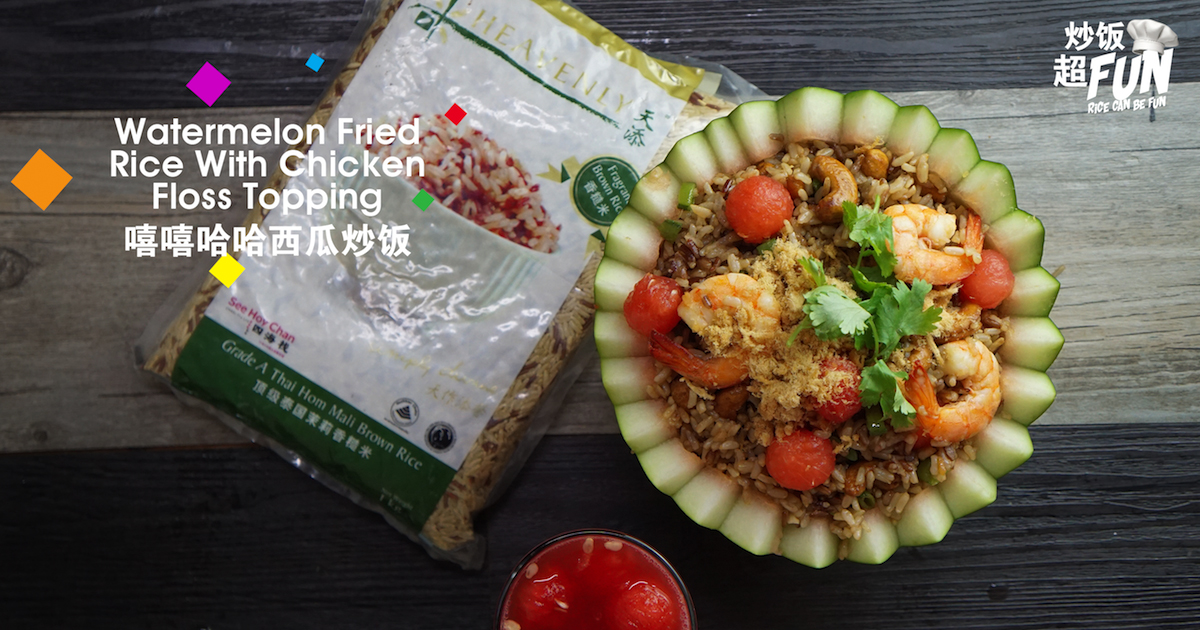 1. Watermelon Fried Rice with Chicken Floss Topping
This creative twist to the traditional fried rice is not only a healthy alternative but is also a texture rich and mouth-watering rendition. The juicy chunks of watermelon make this a truly refreshing meal. Paired with prawns, roasted cashews and topped with chicken floss, the Watermelon Fried Rice holds the perfect combinations between sweet and savoury.
Get this recipe here: https://bit.ly/2JZyEYr
---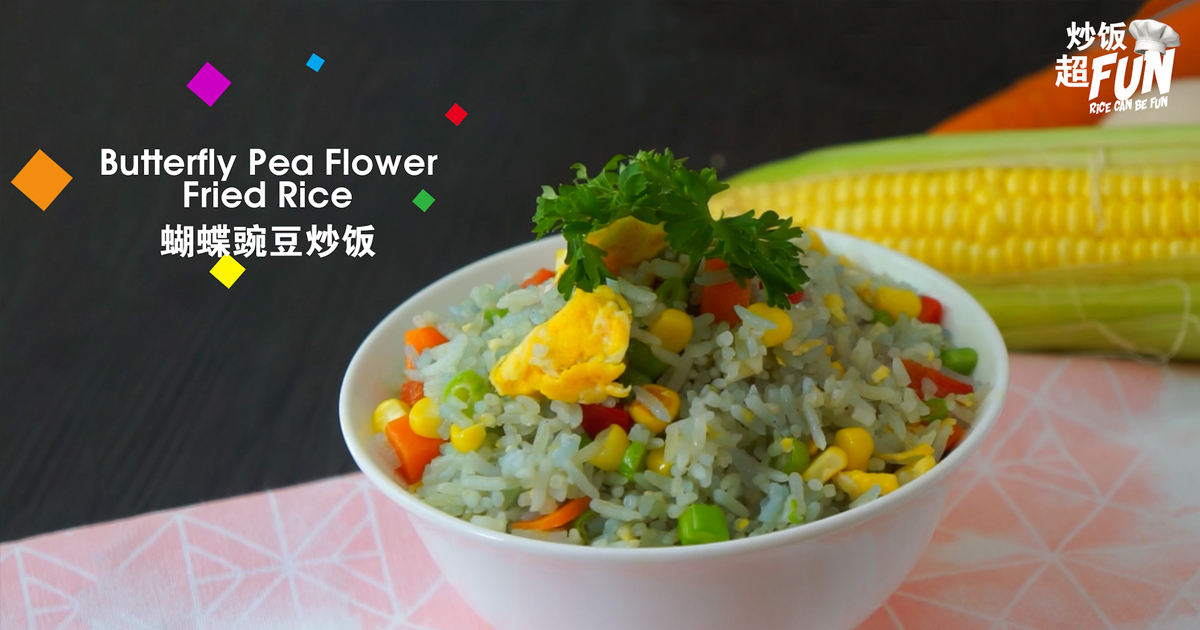 2. Butterfly Pea Flower Fried Rice
An explosion of colours and flavour is what you can expect once you cook this recipe. A delight to the eyes, this dish is full of nutritious ingredients which are a staple in many fried rice recipes such as French beans, corn, carrot and capsicum. Also, the vivid blue coloured rice due to the butterfly pea flower takes on a purple hue when one squeezes a bit of lime juice over it. So, surprise your family with this unique touch of psychedelia on a plate!
Get this recipe here: https://bit.ly/2yZdgjP
---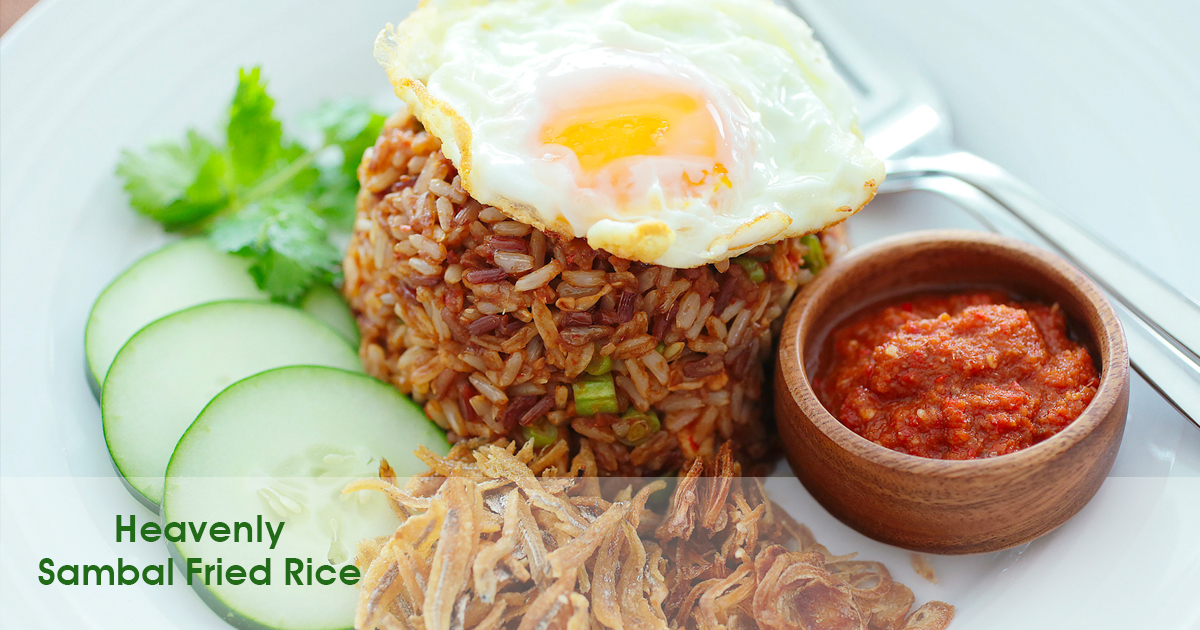 3. Heavenly Sambal Fried Rice
If your family loves spicy food, then the Heavenly Sambal Fried Rice will definitely satisfy the taste buds. The inviting fragrance of sambal, onion and garlic will fill up the entire house and will make everyone swarm to the kitchen even before dinner time!
Get this recipe here: https://bit.ly/3b3kuRK
---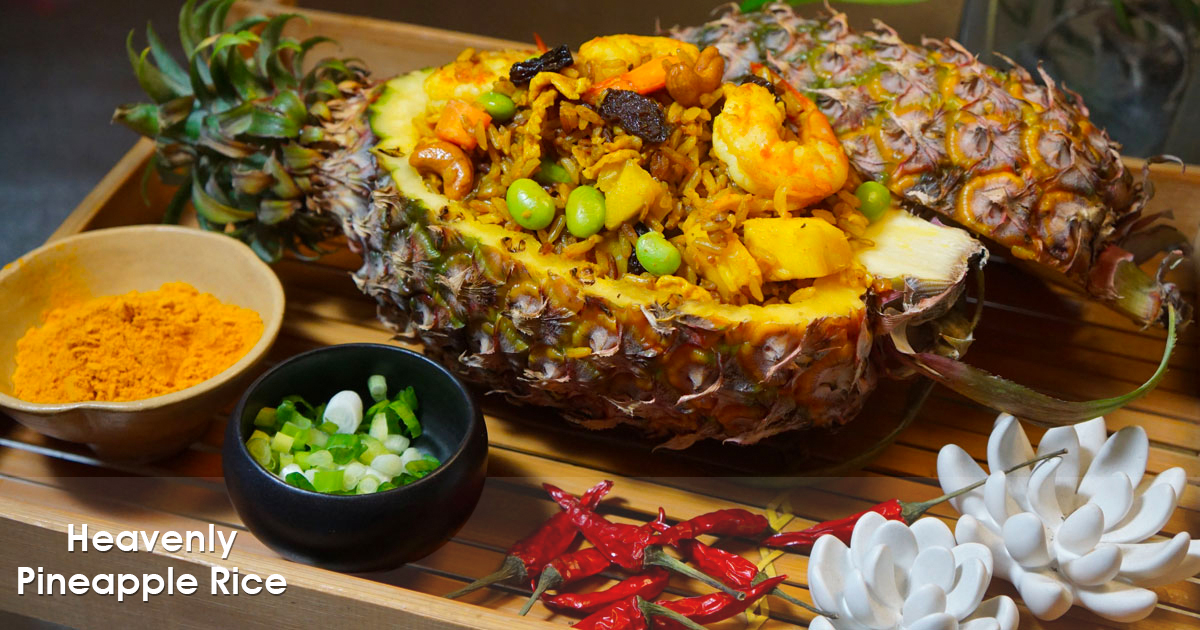 4. Heavenly Pineapple Rice
This quick stir-fry recipe perfectly balances the sweet and spicy flavours. A combination of curry powder, ginger and garlic and more infuses into each rice grain and the crunchy bell pepper and peas add a crunch and texture to this colourful dish.
Fun tip: serve the pineapple rice in the pineapple itself to get that exotic touch.
Get this recipe here: https://bit.ly/2RwCkVJ
---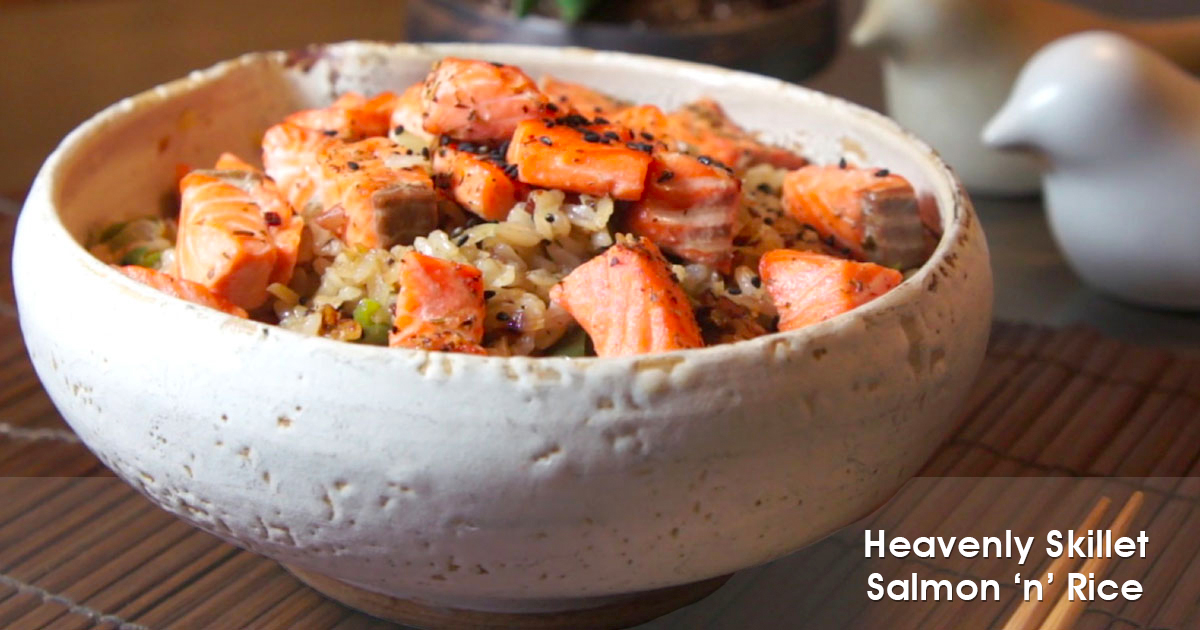 5. Heavenly Skillet Salmon 'n' Rice
Rich in omega 3 and 6, the orange salmon is full nutritionally beneficial nutrients. And with this version, these nutrients are enveloped in flavour and mouthwatering taste as well. With a preparation time of just ten minutes, the heavenly Skillet Salmon 'n' Rice is the easiest way to intake some essential and beneficial nutrients.
Get this recipe here: https://bit.ly/3ehDJZR